Calendar of Events Click Here
Calm Abiding Meditation RETREAT
Teachings with Choedak Rinpoche
3rd-5th JUNE 2017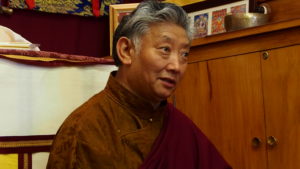 This retreat is suitable for complete beginners who are seeking a gentle meditation practice that will help them to gain personal insight and expand their own inner peace.
Experienced meditators who wish to refresh or enhance their practice will greatly benefit from the
experience or attending this retreat led by Lama Choedak
Rinpoche.
All are welcome to attend.

FULL 3 DAY NON-RESIDENTIAL RETREAT
Daily teachings start 8.30am – 5.30pm
Full retreat starts 6am Morning Practice
Additional Evening Teaching & Empowerment: Saturday 3rd June 7pm Chenrezig
Registration & Fees (includes meals & course material; discounts available)
Full Retreat Fee: $250 Centre Members: $220 – $90 per day
EARLY BIRD SPECIALS if paid by 15th May 2017
Full Retreat Fee: $210 Centre Members: $190 – $70 per day
Hawke's Bay Buddhist Centre Phone 022 370 9697 for Enquiries
You can pay by Internet banking to 38-9005-0618097-00 ( preferred give you name as ref.) or by cheque to our POBOX 671 Napier 4110
10 HERSCHELL STREET, NAPIER www.phuntsokchoeling.co.nz
Welcome To Phuntsok Choeling Hawkes Bay Buddhist Centre
Buddhism interest and participation has grown in the West from the time His Holiness the Dalai Lama left Tibet in 1950's when Chinese occupation made it impossible for him to remain. There was a great migration of very highly skilled Buddhist masters and teachers to the West, bringing with them the knowledge and skills of an approach to life which was welcomed by many who were seeking a different meaning to life not found in traditional western lifestyles. The number of western people becoming involved in Buddhism through meditation practices, teachings and understanding of basic cause and effect has had a tremendous impact throughout the world and continues to do so. It is these very principles that encourages a group of local Buddhists to work together to keep Phuntsok Choeling operating and their desire to share this knoweldge with others so we have create a better place for all beings on this planet.
• To promote peace and the non-violent Buddhist way of life
• To promote social harmony and mutual understanding among all people by establishing inter-religious dialogue
• To preserve and promote the Buddhist Dharma in general, and the teachings and practices of the Sakya school of Tibetan Buddhism in particular
• To facilitate in schools, colleges and universities the study of Buddhism philosophy, the study of the Tibetan language and the translation of Tibetan Buddhist texts
• To construct an institution for the study of the Buddhist way of life
PCL Buddhist Centre encourages people to seek peace and live the no-violent way of life, and free all beings from suffering by studying and practicing the Buddha Dharma in general, in particular the practices of the Sakya School of Tibetan Buddhism. PCL welcomes all Buddhists and non-Buddhists